Many of us have the feeling that something is wrong but we are not sure what it is or we know our life could be better. Often, the reason for this is because we are living in a way which is out of balance – perhaps we put other people's needs before our own or do not look after ourselves well.
This can be because we are out of touch with our true selves. One reason for this is that we learn to defend ourselves from the world at a very young age. Those defences become ingrained and we may think they are part of our personality. We may often dismiss our defences as 'that's just me.'
Defences are ingenious as they work by us not knowing that we have them. One of the most effective ways to resolve this is through counselling. A good counsellor can help us to explore those parts of us and get closer to our real selves.
Counselling can change peoples' lives for the better and I believe that healing from life's wounds, and the sense of peace it brings, is possible for all of us. 
Difficult Childhoods
I work with people who have had difficult childhoods and this has left them in adulthood feeling like life could be better.
A difficult childhood can be defined as one where one or both parents may have been in addiction, have had a difficult childhood themselves that they never dealt with, they may have had anger issues and therefore were frightening, or they may have been cold and critical and perhaps unloving. One or both parents may have been controlling and not accepting of their child's wishes and/or character. There may have been a bereavement, a difficult divorce or a problematic step-parent.
This can be a stressful and unsupportive environment for a child to grow up in and can lead to all kinds of insecurities such as feelings of not being good enough, feelings of being unsure of who they are, what they really want in life or a feeling that something is wrong but they are not sure what it is.
Read more here.
Narcissistic Personality Disorder
I work with people who have a parent or a partner with NPD. I have in-depth knowledge of Narcissistic Personality Disorder. Please see my website Children of Narcissists to find out more about NPD.
People with Narcissistic Personality Disorder are very destructive to the people around them.
If your partner or parent can be cold, controlling or devaluing, be dismissive of you or your opinions, has never said sorry for anything, seems to be lacking in empathy, gives you the silent treatment and may go for weeks without speaking to you, if they lie a lot, or are manipulative and self-centred, if you get the feeling they think 'it's my way or the highway,' if they are jealous and highly critical, if they are quick to anger and rage and if you feel you are never good enough – you may have a partner or parent with NPD.
A person with NPD can cause their partner to feel undervalued, belittled, ignored and/or depressed and it can have serious effects on self-worth and self-esteem. It can cause their children to develop Complex PTSD, addictions, panic disorders, anxiety and depression amongst other outcomes.
I can provide an understanding place for people to talk about their experiences with their parents or partners who have narcissistic traits.
Read more here.
Complex Trauma
I work with Complex Trauma. The following can be symptoms of complex trauma (which can be caused by childhood abuse or having a parent who is in addiction, mentally ill or emotionally neglectful); irritability, depression, insomnia, feeling emotionally overwhelmed, having nightmares or flashbacks, feeling shame or worthlessness, panic attacks, substance abuse, eating disorders, chronic pain and feelings of not knowing who you are or feeling unreal.
Read more here.
Please see links to: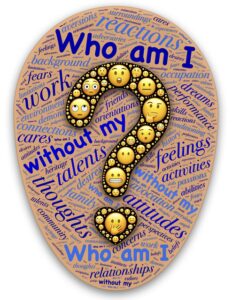 Often in life, we may feel that we talk but others do not really listen, or that we are not worth listening to and then
Read More »
Until you make the unconscious conscious, it will direct your life and you will call it fate.
― Carl Jung ―
You are what you do, not what you say you'll do.
― Carl Jung ―
In each of us is another whom we do not know. He speaks to us in dreams and tells us how differently he sees us from the way we see ourselves.
- Carl Jung -
Real liberation comes not from glossing over or repressing painful states of feeling, but only from experiencing them to the full.
- Carl Jung -
A man likes to believe that he is the master of his soul. But as long as he is unable to control his moods and emotions, or to be conscious of the myriad secret ways in which unconscious factors insinuate themselves into his arrangements and decisions, he is certainly not his own master.
- Carl Jung -
Knowing your own darkness is the best method for dealing with the darkness's of other people. One does not become enlightened by imagining figures of light, but by making the darkness conscious. The most terrifying thing is to accept oneself completely. Your visions will become clear only when you can look into your own heart. Who looks outside, dreams; who looks inside, awakes.
Carl Jung
One finds one's destiny on the path one takes to avoid it.
Carl Jung
I have frequently seen people become neurotic when they content themselves with inadequate or wrong answers to the questions of life. They seek position, marriage, reputation, outward success of money, and remain unhappy and neurotic even when they have attained what they were seeking. Such people are usually confined within too narrow a spiritual horizon. Their life has not sufficient content, sufficient meaning. If they are enabled to develop into more spacious personalities, the neurosis generally disappears.
Carl Jung
Be grateful for your difficulties and challenges, for they hold blessings. In fact... Man needs difficulties; they are necessary for health, personal growth, individuation and self-actualisation.
Carl Jung
Everything that irritates us about others can lead us to an understanding of ourselves.
Carl Jung
To ask the right question is already half the solution of a problem.
Carl Jung